THE Australian Defence Force is exploiting forced cutbacks in military spending in Britain and other Western countries, embarking on an unprecedented drive to recruit laid-off soldiers, sailors and air crew.
Defence, which has struggled to fill recruitment quotas in the face of increasing competition from the lucrative private sector, is seeking highly skilled specialists such as fighter pilots, special forces officers and submarine crews. And as an incentive, it is prepared to offer a fast track to Australian citizenship for so-called "lateral recruits" after just three months' service.
This article and comic appeared in today's The Australian. It makes one wonder where this country of ours is heading; those of us who have served our country and the thousands that have paid the supreme sacrifice. Is this what we have fought for? Is our citizenship so cheaply symbolised that it can be bought for just a pittance, three months service. What is happening to the mentality of those elected to Govern and those entrusted with the leadership of our Armed forces. It would appear that if we go down this track all we will have for the protection of our way of life which has been dearly brought since our Federation is a Mercenary ADF.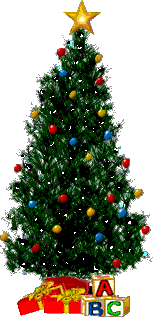 I have a list of people I know
All written in a book
And every year at Christmastime
I go and take a look
And that is when I realise
That those names are a part
Not of the book they're written in
But of my very heart
For each name stands for someone
Who has crossed my path some time
And in that meeting they've become
A treasured friend of mine
And once you've met some people
The years can not erase
The memory of a pleasant word
Or a friendly face
So when I send a Christmas card
That is addressed to you
It's because you're on that list
Of folk I'm indebted to
And you are one of many folk who
In times past I've met
And happen to be one of those
I don't want to forget
And whether I have known you for
Many years or few
In some way you have a part in
Shaping things I do
This, the spirit of Christmas, that
Forever and ever endures
May it leave it richest blessing
In the hearts of you and yours.
ANON